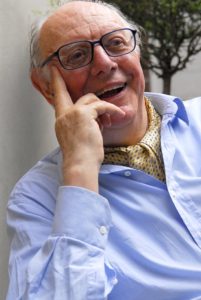 Hundreds of short film from all the continents, famous guests, meeting to study in deep interesting matters related to the short film or to the theme of that edition, big audience.
These are the elements of the Reggio Film Festival, a winning formula that is renewed year after year, an important appointment for Reggio Emilia but well known even out of our region borders.
Many the websites, specialized magazines or newspapers that every years reports detailed info regarding the festival, organized by a staff of volunteers every year more numerous and eager. The main target of this festival is to inspire interest and appreciation for the operas of filmmakers that send their short film from every part of the world, and at the same time to create occasions for cultural investigations that develop the cinematographic learning and the theme of the year.
So starting from the 1rst edition the Reggio Film Festival is distinguished every year by the choice of a theme, a topic that is examined and developed using different languages, so not only by the point of view of the short films but also through music, plays, words and other artistic expressions.
In this way the chosen theme is used not only to create a section to group some of the screened short films, but also a way to go in deep and to involve the audience.
Year after year were developed new collateral shows, organized sometimes during the days of the main show and in the same locations or other times in other locations in Reggio Emilia or in the towns close to Reggio Emilia: concerts, exhibitions, plays, meeting with directors or actors always with a good success of audience.
Between the long list of RFF guests we can list: Dario Fo, Pupi Avati, Alessandro Haber, Marco Bellocchio, Alice Rohrwacher, Gianni Amelio, Maurizio Nichetti, Maurizio Scaparro, Lorenza Indovina, Maria Grazia Cucinotta, Matteo Garrone, David Riondino, Patrizio Roversi, Syusy Blady, Morgan, Mauro Pagani, Dori Ghezzi, Vauro, Modena City Ramblers, Diego De Silva, Marcello Fois, Vitaliano Trevisan, Piergiorgio Paterlini, Jimmy Villotti, Don Gallo, Bruno Bozzetto, Ro Marcenaro, Gianni Carino, Guido De Maria, Violante Placido, Maurizio Porro, PES, Ivan Maximov, Valeria Solarino, Paolo Rumiz, Giuseppe Cederna, Gabriele Vacis, Antonio Rezza, Vera Gheno.