ASOCIAL – PUNTATA 1
ASOCIAL – EPISODE 1
16' 48'' – 2019 Italy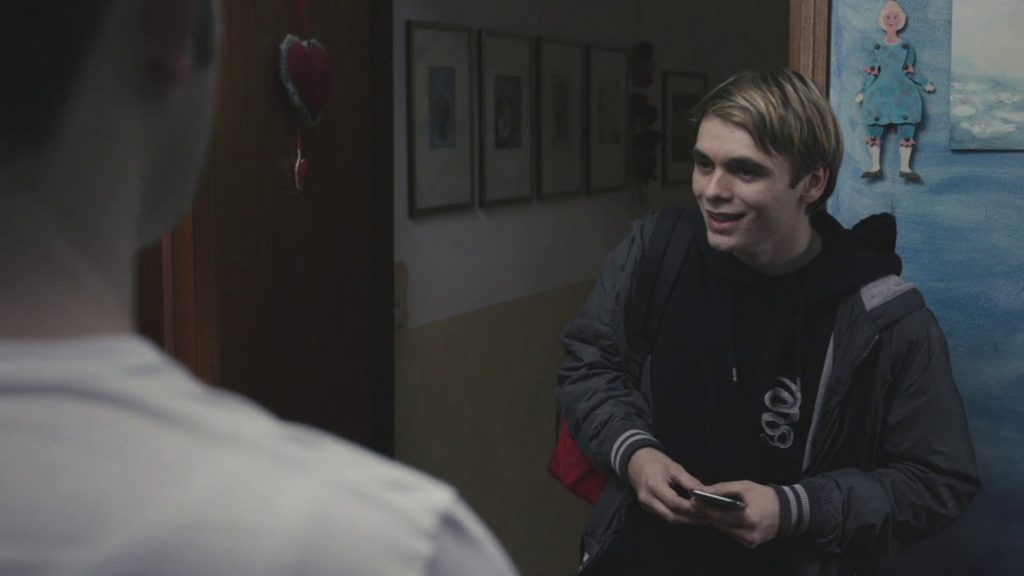 REGIA/DIRECTION: Giacomo Bonazzi
SCENEGGIATURA/SCRIPT: Giacomo Bonazzi, Francesco Costabile
INTERPRETI/CAST: Elia Fontana, Agostino Galluzzi, Enrico Belisano, Agata Botti, Adriano Sforzi, Pina Irace, Massimiliano Sozzi
FOTOGRAFIA/CINEMATOGRAPHY: Alessandro Vezzani
MONTAGGIO/EDITING: Valentina Bersiga
MUSICA ORIGINALE/ORIGINAL SCORE: Luciano Cacciavillani
Alan è innamorato di Sofia, ma non riesce a staccare gli occhi dallo smartphone. Ad un tratto, via chat gli arriva una proposta che cambierà la sua vita.
Alan has a crush on Sofia, but he's distracted playing with his mobile phone too much. One day he gets a chat message with a proposal that is going to change his life.
CERCANDO KULVIR
LOOKING FOR KULVIR
13' – 2019 Italy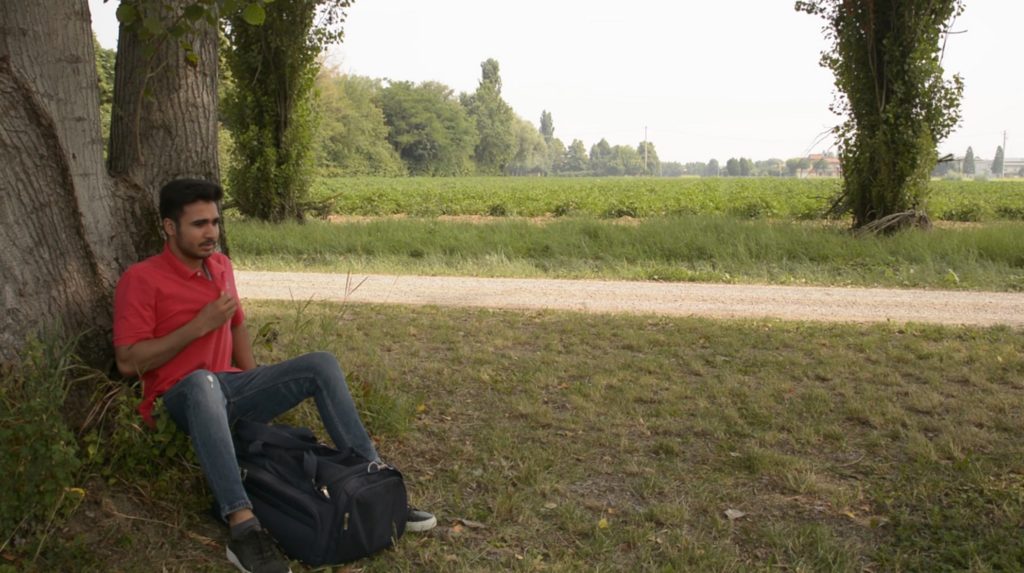 REGIA/DIRECTION: Ideo Grossi
SCENEGGIATURA/SCRIPT: Ideo Grossi,Cristiano Panzetti
INTERPRETI/CAST: Cristina Cavalca, Navdeep Singh, Cristiano Panzetti
FOTOGRAFIA/CINEMATOGRAPHY: Lorenzo Paglia
MONTAGGIO/EDITING: Ideo Grossi, Cristiano Panzetti, Lorenzo Paglia, Emanuele Di Silvestro
MUSICA ORIGINALE/ORIGINAL SCORE: Corrado Pessina
FILMOGRAFIA DEL REGISTA/DIRECTOR'S FILMOGRAPHY:
Risorse Umane (2018)
Un ragazzo di origini indiane è alla ricerca di un amico. Una vecchia contadina della Pianura Padana vive sola in un casolare di campagna. Quando questi due mondi lontani vengono in contatto, la vita di entrambi sarà trasformata per sempre.
A young boy of Indian descent is looking for a friend. An old farmer lives alone in a farmhouse in the Po Valley. When these two distant worlds come in contact with one another, their lives will be forever changed.
DA TELETORRE19 È TUTTO!
THAT'S ALL FROM TOWERTV19!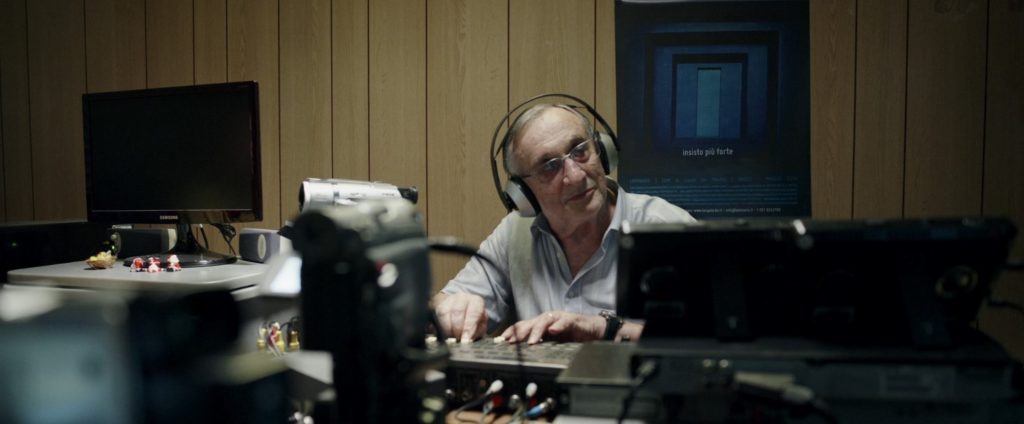 15' – 2019 Italy
REGIA/DIRECTION: Vito Palmieri
SCENEGGIATURA/SCRIPT: Sofia Assirelli, Vito Palmieri
INTERPRETI/CAST: Gabriele Grandi, Leonardo Ciccolella
FOTOGRAFIA/CINEMATOGRAPHY: Marco Ferri
MONTAGGIO/EDITING: Paolo Marzoni
MUSICA ORIGINALE/ORIGINAL SCORE: Daniele Furlati (with the track Tango Tano by Fabrizio Mocata)
PRODUZIONE/PRODUCED BY: Articolture
A Bologna, nel quartiere Pilastro, c'è la prima e unica televisione condominiale d'Italia. Teletorre19: un microscopico network ideato nel 2001 dal pensionato Gabriele Grandi. Purtroppo, il network sta registrando un preoccupante calo degli ascolti. Grandi e il suo carismatico erede Ciccolella cercano di salvare con creatività la loro amata rete.
Bologna's neighborhood Pilastro has the very first and only condominium television in all of Italy. Teletorre19 is a tiny network designed in 2001 by retiree Gabriele Grandi. Unfortunately, the network's views have dropped significantly. Grandi and his charismatic heir Ciccolella try to find creative ways to save their beloved network.
LA FOLLIA DEGLI ALTRI
THE MADNESS OF OTHERS
15' – 2018 Italia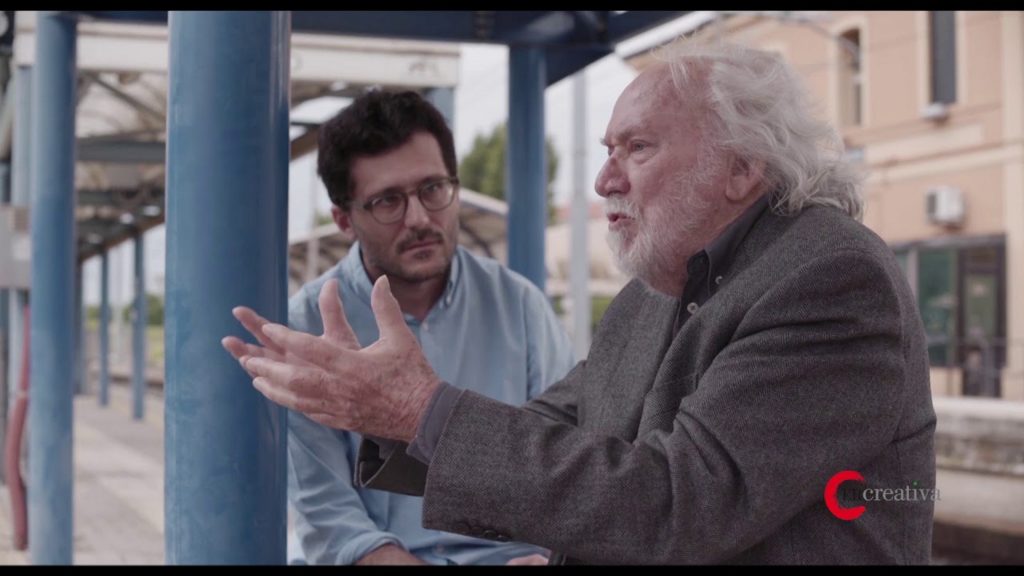 REGIA E SCENEGGIATURA/DIRECTION AND SCRIPT: Francesco Merini
INTERPRETI/CAST: Francesco Merini, Alberto Merini, Giulia Magnani, Abdou Fall, Giancarlo Rigon, Roberto Maisto, Giovanni Mengoli, Gianluca Simoni, Riccardo Rondelli
FOTOGRAFIA/CINEMATOGRAPHY: Luca Nervenga
MONTAGGIO/EDITING: Paolo Cottignola
MUSICHE/MUSIC: Nicola Bagnoli
PRODUZIONE/PRODUCED BY: Mammut Film
FILMOGRAFIA DEL REGISTA/DIRECTOR'S FILMOGRAPHY:
Paglione (1999), Cavedagne (2003), Palestina per principianti (2012), L'Orchestra – Claudio Abbado e i musicisti della Mozart (2014)
Il tema della migrazione e della sofferenza psichica affrontato attraverso l'esperienza di Alberto Merini, uno dei primi psichiatri italiani a occuparsi del trauma psicologico che la migrazione comporta.
The themes of migration and psychic suffering seen through the experience of Alberto Merini, one of the first Italian psychiatrists to deal with the psychological trauma that migration entails.
MERCURIO
10' – 2019 Italy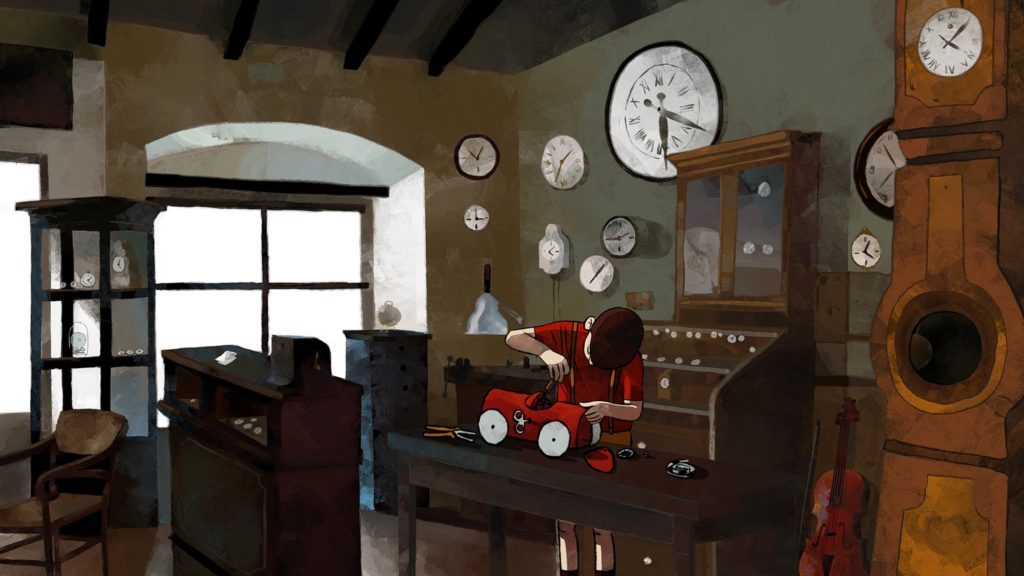 REGIA E SCENEGGIATURA/DIRECTION AND SCRIPT: Michele Bernardi
MONTAGGIO/EDITING: Michele Bernardi
MUSICA ORIGINALE/ORIGINAL SCORE: Luca D'Alberto
PRODUZIONE/PRODUCED BY: Michele Bernardi
FILMOGRAFIA DEL REGISTA/DIRECTOR'S FILMOGRAPHY:
Non mi manca niente (2007), Tinnitus#1 (2008), Tinnitus#2 (2008), Senza testa (2010), Djuma (2012), Lost in Emotions (2015)
Mercurio è un ragazzino che adora la bicicletta. Un giorno viene fermato da una squadra Fascista e rinchiuso in un campo di smistamento, pronto per essere mandato in un campo di concentramento. Costretto a diventare rapidamente uomo, cercherà, con la sua lotta non armata, di vincere l'orrore del Fascismo e di ottenere la libertà.
Mercurio is a kid who loves cycling. One day he is arrested by the Fascist regime and incarcerated in a transit camp, ready to be sent to a concentration camp. Forced to quickly become a man, he will try, fighting unarmed, to win against the horror of Fascism and gain absolute freedom.
NON APRITE QUELLA SCATOLA
DON'T OPEN THAT BOX
14' 30'' – 2019 Italia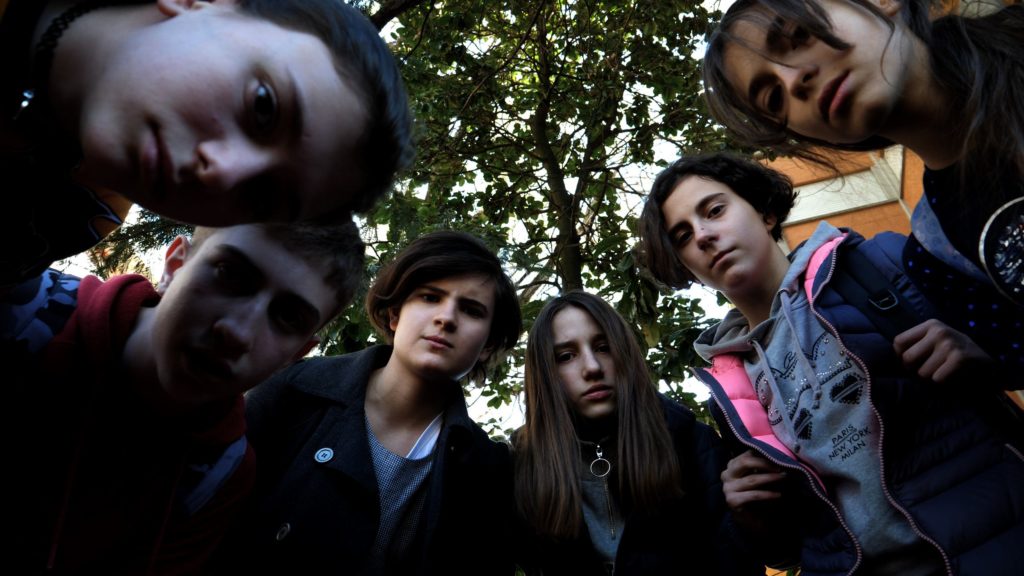 REGIA/DIRECTION: Emanuele Di Silvestro
SCENEGGIATURA/SCRIPT: Emanuele Di Silvestro, Angela Bertolini e i ragazzi del laboratorio di cinema
INTERPRETI/CAST: I ragazzi del laboratorio di cinema "Dentro lo specchio – il cinema nello sguardo dei ragazzi" della scuola secondaria di primo grado "A. S. Aosta" di Reggio Emilia, Anna Meglioli.
FOTOGRAFIA/CINEMATOGRAPHY: Emanuele Di Silvestro, Andrea Barilli, Matteo Prencipe.
MONTAGGIO/EDITING: Emanuele Di Silvestro
PRODUZIONE/PRODUCED BY: Scuola secondaria di primo grado
FILMOGRAFIA DEL REGISTA/DIRECTOR'S FILMOGRAPHY:
Le tracce della memoria (2006), Come un pesce fuor d'acqua (2009), Sperare nell'impossibile (2009), Traccia il tuo sentiero (2009), L'amore alla mia età (2015), Ho le verifiche (2016), Qui con me (2016), L'assassino (2016), Non ci posso credere (2016), Questo folle sentimento (2017), Sbalzi d'amore (2017), Il mondo fra le dita (2017), A little horror trash (2018), Operazione Merendone (2018), Stranger School (2018)
Un gruppo di ragazzi di seconda media trova una strana scatola rossa nascosta nel giardino della propria scuola. Gli studenti scopriranno che dentro la scatola si cela un inquietante mistero…
A group of seventh-graders finds a strange red box hidden in the garden of their school. The students will discover that a disturbing mystery is lurking inside the box…
PER SEMPRE
FOREVER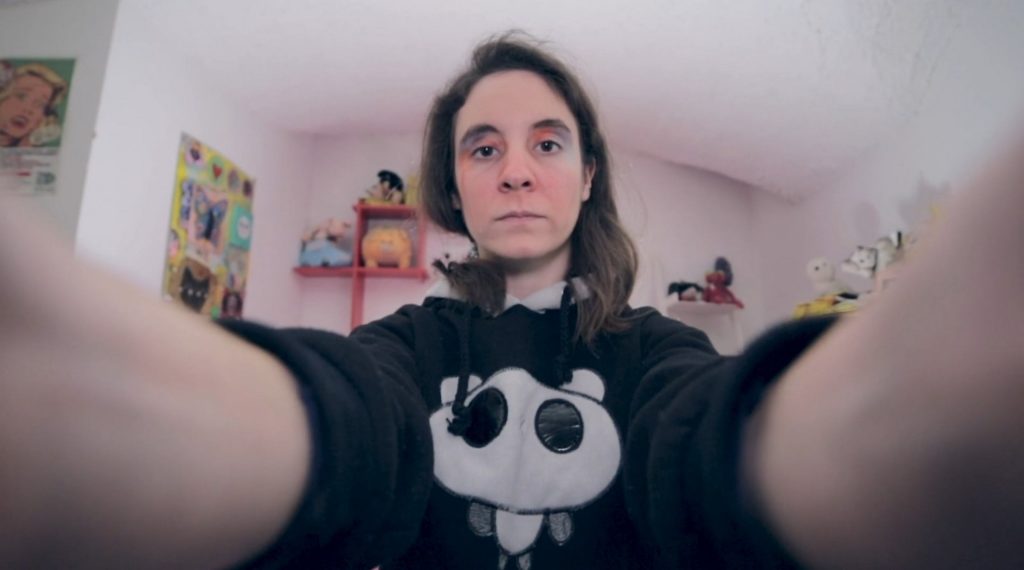 4' 12'' – 2019 Italia
REGIA/DIRECTION: Cristian Melenzi
SCENEGGIATURA/SCRIPT: Collettivo Aforosky
INTERPRETI/CAST: Emilia Garuti, Sara Panzetta, Cristian Melenzi
FOTOGRAFIA/CINEMATOGRAPHY: Lorenzo Anceschi
MONTAGGIO/EDITING: Cristian Melenzi
MUSICHE/MUSIC: Gabriele Salomoni
PRODUZIONE/PRODUCED BY: Pyramid Productions
La paura del cambiamento e il rifiuto di crescere di un'adolescente mentalmente disturbata, spinti alle estreme conseguenze. Inevitabile rotta verso un dramma familiare.
The fear of change and the refusal to grow up of a mentally disturbed teenager are pushed to the extreme. Inevitably, family drama ensues.
THE MUIR LEGACY
L'EREDITÀ DI MUIR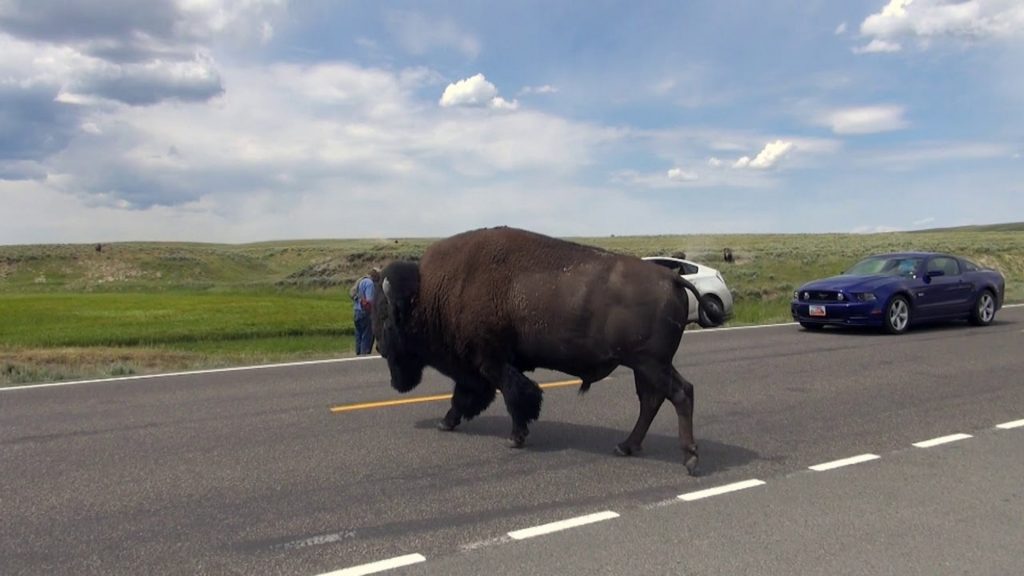 19' 40'' – 2018 ITALIA
REGIA E SCENEGGIATURA/DIRECTION AND SCRIPT: Vanni Giannotti
FOTOGRAFIA/CINEMATOGRAPHY: Vanni Giannotti
MONTAGGIO/EDITING: Vanni Giannotti
MUSICHE/MUSIC: Royalty free
PRODUZIONE/PRODUCED BY: Vanni Giannotti
L'eredità di John Muir è nelle centinaia di lettere, articoli e libri che hanno ispirato intere generazioni ad amare la Natura Selvaggia.
John Muir's legacy is in the hundreds of letters, articles and books that have inspired entire generations to love the wilderness.