AJO
LEI
HER
12' – 2018 Italy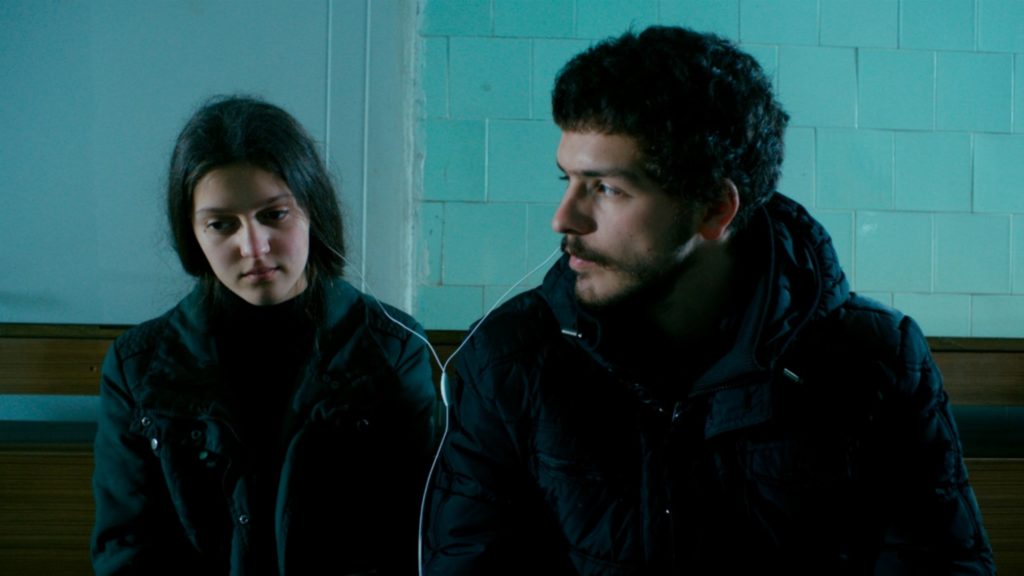 REGIA E SCENEGGIATURA/DIRECTION AND SCRIPT: More Raça
INTERPRETI/CAST: Aurita Agushi, Florist Bajgora, Bekim Mulaj, Sunaj Raca, Diella Valla
FOTOGRAFIA/CINEMATOGRAPHY: Latif Hasolli
PRODUZIONE/PRODUCED BY: Sunaj Raça
FILMOGRAFIA DEL REGISTA/DIRECTOR'S FILMOGRAPHY:
Home, Where is Don?, Amel, The Journey

Zana deve prendere una decisione coraggiosa per sfuggire al matrimonio precoce organizzato da suo padre, un uomo estremamente religioso.
Zana has to make a brave decision to escape an early marriage arranged by her father, an extremely religious man.
CHECHNYA
CECENIA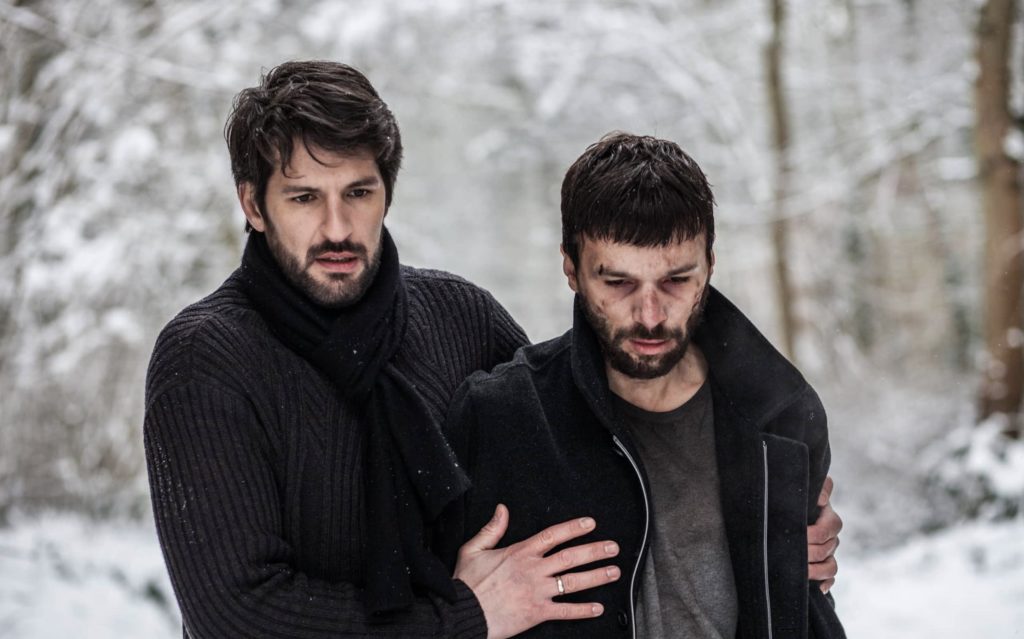 15' – 2018 France
REGIA E SCENEGGIATURA/DIRECTION AND SCRIPT: Jordan Goldnadel
INTERPRETI/CAST: Evgeny Gordeyev, Ambroise Divaret
FOTOGRAFIA/CINEMATOGRAPHY: Thomas Migevant
MONTAGGIO/EDITING: Jordan Goldandel
PRODUZIONE/PRODUCED BY: Orok Films
FILMOGRAFIA DEL REGISTA/DIRECTOR'S FILMOGRAPHY:
Lola & Eddie (2016), Sons Of (2017)
Doga lavora nel ristorante di famiglia ad Argoun, Cecenia. Quando il suo amante segreto, Ruslan, viene arrestato, Doga sa che tra poco seguirà la stessa sorte.
Doga works in the family restaurant in Argoun, Chechnya. When his secret lover, Ruslan, is suddenly arrested, Doga knows it's only a matter of days before he's taken in, too.
EUTANAZIJA
EUTANASIA
EUTHANASIA
5' – 2018 Croatia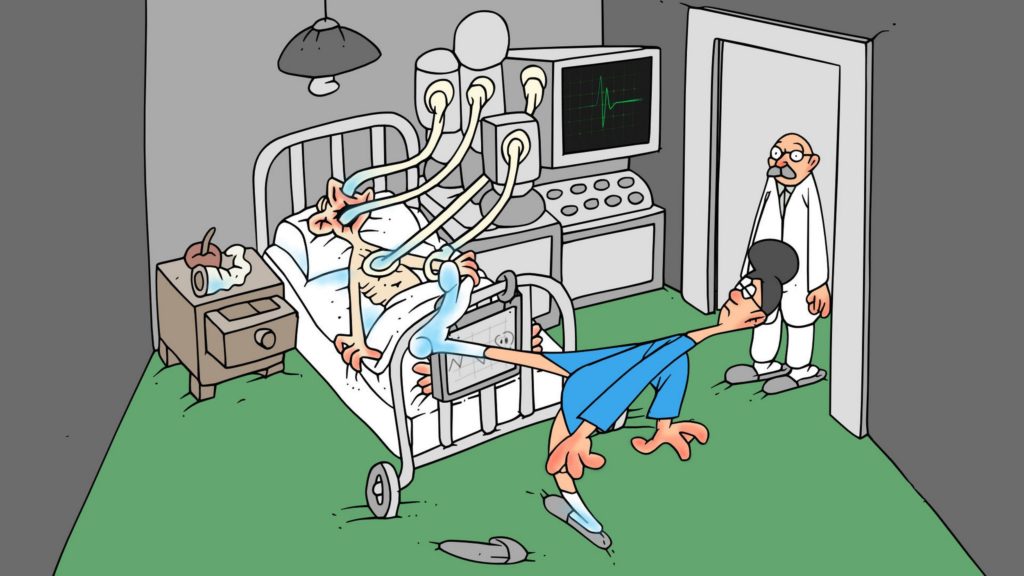 REGIA E SCENEGGIATURA/DIRECTION AND SCRIPT: Joško Marušić
INTERPRETI/CAST: Dalibor Talajić
MONTAGGIO/EDITING: Zvonimir Ćuk
MUSICHE/MUSIC: Hrvoje Štefotić
PRODUZIONE/PRODUCED BY: Zagreb film
FILMOGRAFIA DEL REGISTA/DIRECTOR'S FILMOGRAPHY:
Inside and Out (1977), Perpetuo (1978), Fisheye (1980), Skyscraper (1981), Over There (1985), Face of Fear (1986), Home Is the Best (1988), Wind Will Turn (1990), All for Croatia (1991), I Love You, Too… (1991), Zoo-Zoom (1994), Better Than Father (1998 ), Miss Link (1999), In the Neighbourhood of the City (2006), The Rainbow (2010), Why Did They Come by Train (2015)
In un periodo di forti polemiche sul quando la vita abbia inizio, un medico in ospedale si trova ad affrontare un problema semplice ma al tempo stesso difficile da risolvere: quando ha inizio la morte?
In a time of fierce controversy over when life begins, a doctor at the hospital faces a simple but unsolvable question: when does death begin?
MONSTERS WALKING
MOSTRI CHE CAMMINANO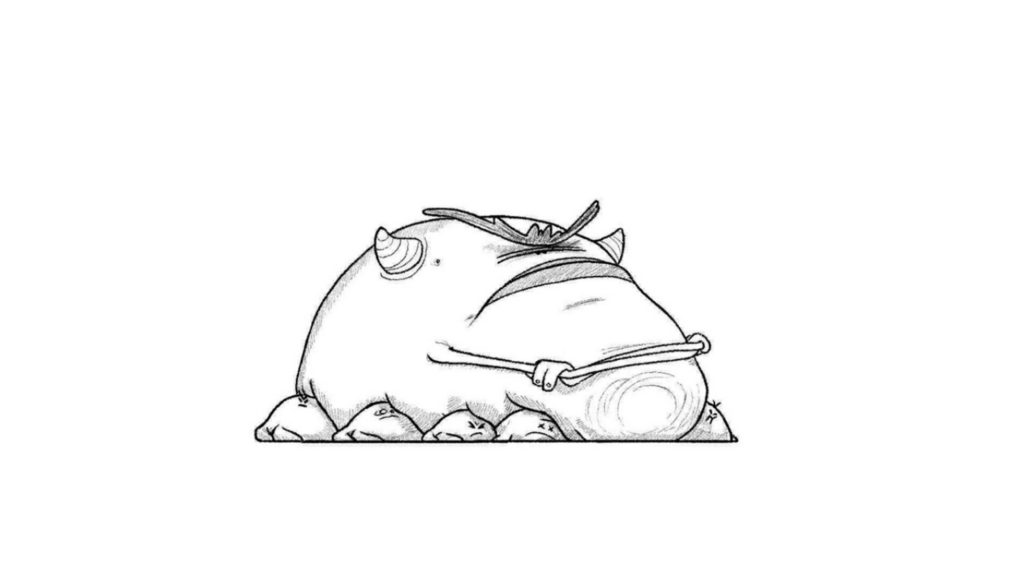 1' 05'' – 2018 Spain
REGIA E SCENEGGIATURA/DIRECTION AND SCRIPT: Diego Porral
FOTOGRAFIA/CINEMATOGRAPHY: Diego Porral
MONTAGGIO/EDITING: Diego Porral
PRODUZIONE/PRODUCED BY: Diego Porral
FILMOGRAFIA DEL REGISTA/DIRECTOR'S FILMOGRAPHY:
A day in the park (2017), Back Then (2016)
Un cortometraggio su mostri che camminano.
A short film about monsters that walk.
RAMÉN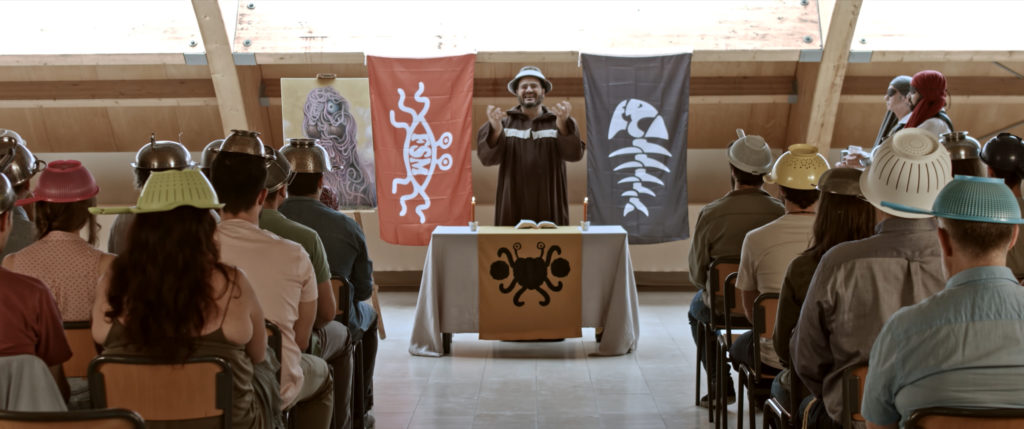 10' – 2019 Spain – ANTEPRIMA ITALIANA
REGIA E SCENEGGIATURA/DIRECTION AND SCRIPT: Rubén Seca
INTERPRETI/CAST: Sol Galatro, Carlos Garriga, Alzira Gómez, Irene Quero
FOTOGRAFIA/CINEMATOGRAPHY: Pol Renau
MONTAGGIO/EDITING: Daniela Moreno
MUSICHE/MUSIC: Ominira
PRODUZIONE/PRODUCED BY: Eduard Perisé
FILMOGRAFIA DEL REGISTA/DIRECTOR'S FILMOGRAPHY:
Solitud (2017), Esculpiendo En La Memoria (2018)
Lucrecia, una cristiana ultraconservatrice, accetta l'invito della nipote Marta a partecipare alla sua comunione pastafariana, la quale sarà officiata dal figlio Jacobo. Lucrecia vede il pastafarianesimo come una condotta da miscredente, una blasfemia al suo dio cristiano. Riuscirà a rispettare la fede della sua famiglia e a non rovinare la cerimonia?
Lucrecia, an ultraconservative Christian, accepts her granddaughter Marta's invitation and attends her Pastafarian communion, which will be officiated by her son Jacobo. Lucrecia sees Pastafarianism as misbeliever conduct, a blasphemy to her Christian god. Will she be able to respect her family's beliefs and not ruin the ceremony?

RELICIOUS
RELIZIOSO
8' – 2019 Italy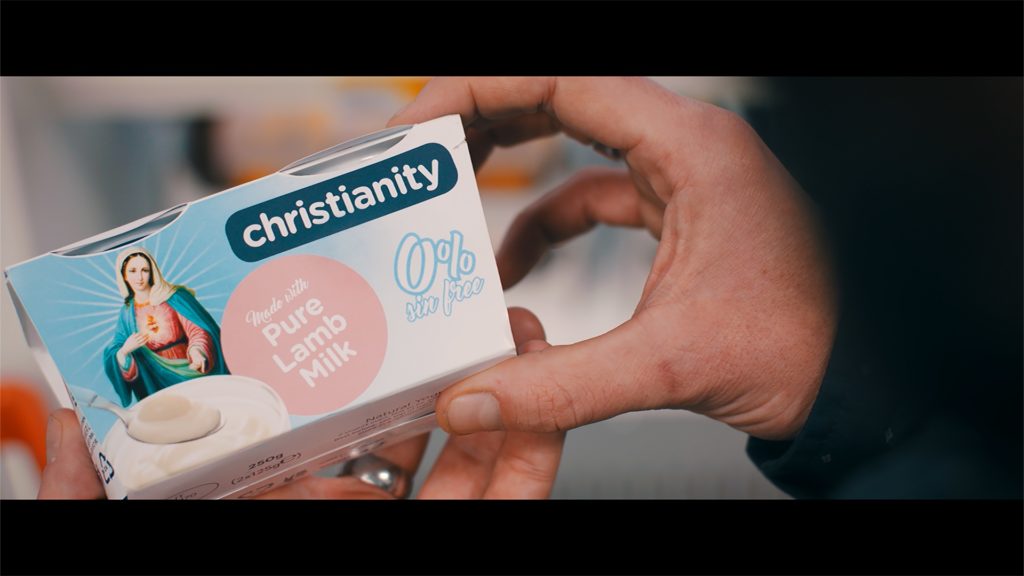 REGIA/DIRECTION: Eugenio Villani, Raffaele Palazzo
SCENEGGIATURA/SCRIPT: Raffaele Palazzo
MONTAGGIO/EDITING: Igor De Luigi
PRODUZIONE/PRODUCED BY: Eugenio Villani /Haselwurm Produzioni Film Commission Piemonte
Un intellettuale sta facendo spesa al supermercato. Dopo aver preso ciò che gli serve, si dirige verso il banco frigo per scegliere quale yogurt acquistare. L'uomo si rende conto con stupore che su ogni vasetto di yogurt è scritto il nome di una religione.
An intellectual man is shopping at the supermarket. Having taken what he needs, he moves toward the refrigerated section to choose which yogurt to buy. The man realizes with wonder that each yogurt cup bears the name of a religion.